Careers for Chemistry Graduates
Part of The Alchemist's Lair Web Site
Maintained by Harry E. Pence, Professor of Chemistry, SUNY Oneonta, for the use of his students. Any opinions are totally coincidental and have no official endorsement, including the people who sign my pay checks. Comments and suggestions are welcome (pencehe@oneonta.edu).
Last Revised May 4, 2001
You are here > alchemist's lair>careers in chemistry
---

This site is recommended by the Journal of Chemical Education-Online

ChemWeb, the world-wide club for the chemical community, has named this as an outstanding site. For their comments, see the ChemWeb archives for 11/28/97. In order to access these archives it is necessary to register for a free membership.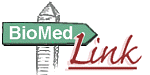 This site has been selected as an outstanding (3 star - highest rating) web site by BioMedNet, the Internet community for biological and medical researchers. Click on this link to visit their site and register for a free membership.

---
Careers in Chemistry
---
Site Map
---
Regardless of which career option you plan to pursue, it is important for you be sure you have the right background. Therefore, Designing a Strong Undergraduate Program is an essential step. Many of your career options will require you to obtain letters of recommendation from your instructors. The Letters of Recommendation page provides some helpful hints about how to do this. This site includes a section with advice on How to Write a Resume.
Graduates with a bachelor's degree in Chemistry usually pursue one of the following career paths. Further information is provided below about the career paths that are highlighted in blue.
This site also includes several separate pages that you may wish to go to directly including, How to search for a chemistry job and where to go on the web to find job listings, Questions for the job interview and a page of links to major chemical company web pages that often include information on job opportunities. You may also wish to refer to the discussion of electronic resumes. A summer research program or internship can be very valuable, both as a learning experience and also as a special feature of your resume.

The list of questions that you may wish to ask when you visit a prospective graduate school is on a separate page for easier access.

Careers in Chemical Engineering - Although students interested in this career option usually elect to attend colleges that offer a specific program in engineering, B.S. chemists may still pursue this direction either by a 3-2 program or by an M.S. program in the field.
Specialized Fields, such as biotechnology and pharmaceuticals, Chemistry and the Law, patent examiner, cosmetic chemistry, environmental programs, food chemistry, forensic chemistry, laboratory technician, chemistry materials science, textile and fabrics chemistry, toxicology and industrial hygiene, and veterinary science.
---
Return to The Alchemist's Lair Web Site
You are the
visitor to the Alchemist's Lair site since Jan. 10,1997.

---