---
EL SEÑOR DE LOS ANILLOS
THE LORD OF THE RINGS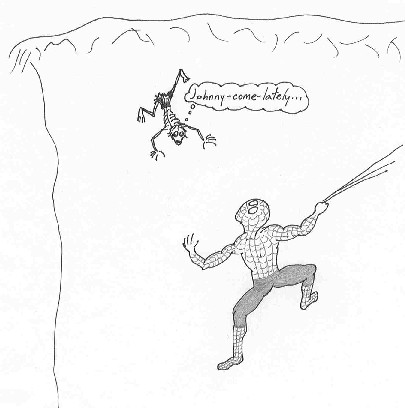 (just because we joke doesn't mean we don't love it)
¡En español!
* ELFENOMENO.com Humor Page:
Includes jokes, parodies, hilarious personal diaries of the Fellowship, and more, all in Spanish.
Translated to English!
* "Desde otra perspectiva," The best LOTR-themed comics ever, translated into English by yours truly.
The originals used to be on ELFENOMENO.com
The author is Nurendil, Jesús Martí Gómez and the artist is Jordi Bayarri.
* "The Fellowship Cartoon":
This one is by Philbo, Philippe Collin. The host site is in Dutch but the cartoons are in English.
* TheOneRing.net:
Priceless illustrations here,
and here, in their Newbie Guide.
Must not neglect Tookish's Ticklers!
* The BarrowDowns has a fan-comics page, and
the ever-entertaining game, HangHobbit.
---